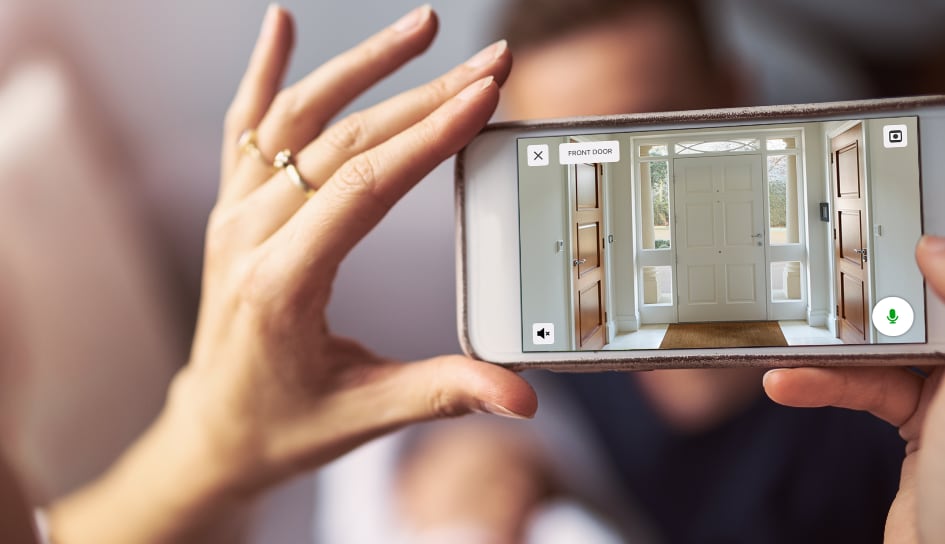 Are Smart Locks Worth It In Sandy Springs
Have you thought about improving the locks at your home? Of course, you might go traditional and install a simple deadbolt lock, or you might elect to go an alternate route with a keypad system. However, if you seek the latest in technology, you should consider installing a smart lock that has the ability to link into your ADT security system.
The question is: Are smart locks worth it in Sandy Springs? Or are you squandering your cash on unnecessarily complex gadgets?
Traditional Locks Versus Smart Locks in Sandy Springs
When it comes to locking systems, there are plenty of choices. But the majority of doors are secured by one of the following: a deadbolt and handle lock combination, a push-button deadbolt, or a smart locking system. Turn the key on an ordinary deadbolt, and the metal bar extends into the strike plate on the wooden frame. The bolts are sometimes a door handle lock that's spring-operated, which will make the door more of a challenge to pry open with a a tool like a crowbar. If you would prefer not having to fiddle around with a key, you have the option of getting a push-button lock that engages the bolt through a code of 3 or 4 numbers.
Smart locks are connected devices that is a popular alternative for your standard deadbolt and door handle. In the same fashion as a keypad unit, you punch in a numerical PIN to open the door. However, when using a smart lock, you get to link up to your property's wireless network or your comprehensive home security to add even more features. With the help of a simple mobile app, you have the ability to:
● Activate your door locks remotely
● Create unique keycodes for occupants and frequent visitors
● Get a text alert when the door lock is opened
● Create temporary key codes for visitors
In What Situations Are Smart Locks Worth It In Sandy Springs?
If you are thinking about using a couple smart locks instead of ordinary locks, you might be undecided on whether they are worth it. It might be nice to unlock your doors remotely, but the brand and model are important factors in how reliable they will be. When installing a stand-alone unit, be certain that your smart lock uses the latest encryption standards and features a cell phone app that's frequently updated.
But you should know, the true power in a smart lock comes when you link it to your property's complete security package. This creates the ability of having your locks communicate with other security devices to increase your safety and make your life easier. For instance, if your doorbell camera senses a visitor proceeding toward your front porch, your smart locks have the ability to automatically lock. You might also use a geotracking feature on your phone's security app and unlock your front door when you turn onto your driveway. You can even instruct an alarm to go off if a visitor submits the incorrect PIN repeatedly.
Essentially, a smart lock is worth it in Sandy Springs when you link it to your home security system!
Reach Out Today To Ask For Smart Locks With Your ADT Security System
To get the top smart locks in Sandy Springs -- along with a highly advanced home protection plan -- reach out to Secure24 Alarm Systems. We will craft the ideal design with the alarms, sensors, cameras, and locks for your needs. Call (770) 628-5897 or complete the form below to start your project.
Cities Served Around Sandy Springs By Secure24 Your Local ADT Authorized Dealer